When it comes to touring homes with your clients, you want to make the most of everyone's time. Scheduling multiple showings while also taking into consideration the availability of buyers and properties, time spent in traffic and the need to make occasional pit stops can be a juggling act. ShowingCart® is an easy-to-use tool that allows you to schedule multiple showings at the same time and create efficient buyer's tours, while also factoring in time for a much-needed cup of coffee.
Create a ShowingCart Tour
ShowingCart allows you to conveniently search for and add multiple properties to a tour directly from your multiple listing service (MLS) in a few simple steps. After navigating to ShowingCart, either through a listing's Schedule a Showing link (if offered by your MLS) or from the ShowingTime desktop app, you can choose the date of your tour. Then, you can give the tour a unique name to help you stay organized. Any tour that you create is conveniently shown on the calendar provided, giving you a valuable overview of your schedule.
Once you've established your tour's date and name, it's time to select the homes the buyer would like to see. ShowingCart provides easy ways to do this. If you know the MLS listing numbers, you can enter them in the search field all at once, separated by a comma. Alternatively, the tool provides a field that lets you search by any information you have about the listing.
After you find the listing you're looking for, select it to automatically add it to your tour. If you plan to stop by your office or want to schedule a break for coffee or lunch with your client, you can add them at this point so they'll be factored into your overall schedule, building in breaks in your busy day.
Organizing Your Tour
After you've selected the listings you want to see and added any other stops you'd like to make, ShowingCart provides you with options for finding the most efficient way to tour the properties with your client.
Smart Route uses the first stop on your list as a starting point and sorts the remaining listings in the most logical order, resulting in the best possible route based on driving times and distance. You can now conveniently select appointment times because you know approximately how long it will take you to get from one location to the next. Once the route is set you can schedule the appointments at once by clicking the Send Requests button.
The Appointment Time option allows you to sort by the scheduled appointment time once the requests have been confirmed.
You can also manually organize your route using the Drag and Drop feature.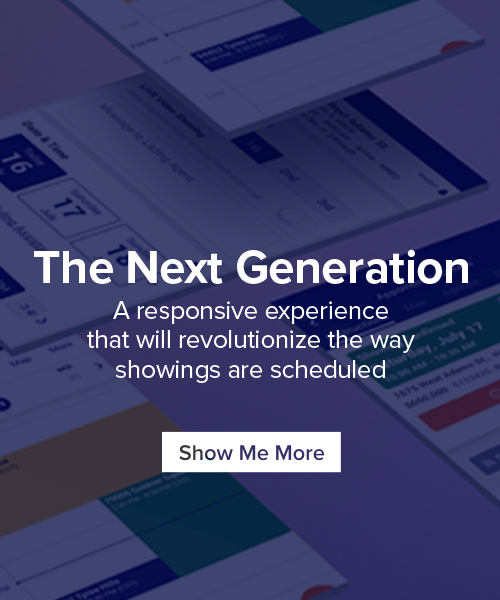 That's Not All!
ShowingCart provides many other useful features to make sure your tours are seamless. This includes quick and easy access to turn-by-turn directions, so you always know where you're supposed to go. Additionally, you can share the tour with buyers via email or print the tour to give to clients as a hard copy or to keep for your records. Buyers are also able to view the tour if they're using the Home by ShowingTime app.
ShowingCart is designed to give you what you need to create buyer's tours with ease. Use it to make the most of the time you spend with buyers and make the home-touring process as smooth as possible.
---
Be prepared for whatever the spring market has to offer. Whether you already use ShowingTime through your MLS and are looking for an upgrade to your existing services, or you're new to the ShowingTime ecosystem and you want to know more about how we can save you time and money, we offer solutions that are tailored to your needs. Reach out to our Sales Team by clicking the button below to learn more.