Welcome to ShowingTime! Please be sure to bookmark this page if you are coming from CSS.
ShowingTime News
Keep up with the latest ShowingTime news, product launches, enhancements and our monthly ShowingTime Showing Index®.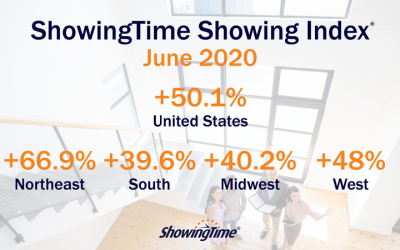 July 27, 2020 – Home buyers were out in droves nationwide in June resulting in the second consecutive month of surging home showing activity, with agents seeing 50 percent more showings per listing according to data from the ShowingTime Showing Index. June's 50.1...
read more