ShowingTime Blog – Sellers
Tips for sellers looking to get the most out of ShowingTime products and services. For more information, check out the Sellers Guide to ShowingTime.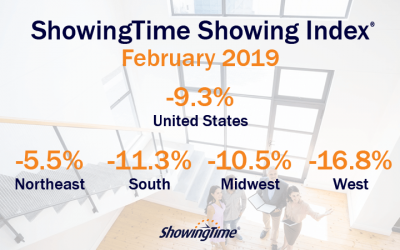 March 26, 2019 – The traditionally busy spring home buying season can't come soon enough for home sellers across the country as February continued the trend of year-over-year declines in showing activity, according to data from the ShowingTime Showing Index®. Marking...
read more