Last month, nearly 200 MLS and association leaders joined us either in person or online to learn about the latest ShowingTime products and features at the
2021 ShowingTime Executive Forum
.
Unlike last year's event, which was an entirely virtual affair due to safety considerations in light of the COVID-19 pandemic, more than 100 ShowingTime clients were able to join us in person this year at the historic University Club of Chicago. Along with their counterparts following along live online, attendees were given a first look at what's next for ShowingTime's showing management and market statistics services.
Now, we're excited to share some of what they learned.
The Next Generation of ShowingTime
Without question, the announcement of the next generation of ShowingTime's showing management services was the most widely discussed, and for good reason. The forthcoming update represents a fundamental redesign and re-engineering of our showing management platform, building on more than 20 years' worth of experience as the leading provider of showing management technology to offer users an enhanced experience.
We'll be sharing more information on the next generation of ShowingTime very shortly, including more details on timing and availability. Until then, click the button below for a brief overview of some of the features to come and to sign up to be notified of the latest updates on what's to come.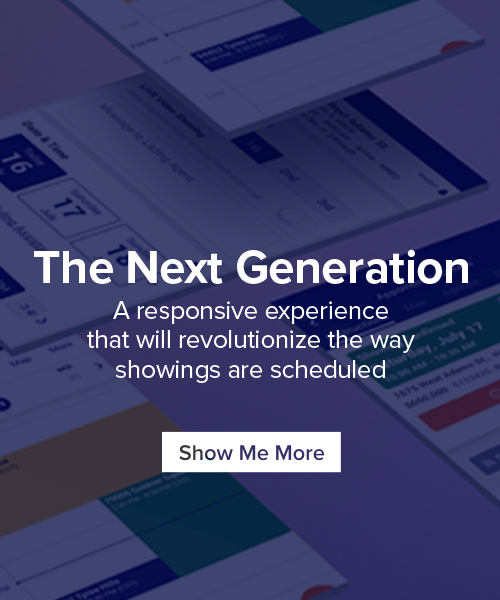 Offer Manager by ShowingTime
Offer management has become a hot topic in the last year following the historic surge in buyer demand throughout much of the U.S. and Canada. To that end, Offer Manager by ShowingTime has been a very welcome addition to ShowingTime's range of services. The offer management and communication tool has been available at the MLS level, but it was announced at the 2021 Executive Forum that it's also now available for purchase by individuals, teams and offices as Offer Manager Premium.
Since January 2020, more than 1.2 million offer update emails have been sent using Offer Manager, with more than 120,000 offer registrations made. In one mid-sized MLS alone, more than 150,000 emails about offer updates were sent within a single month.
Popular industry news site Inman recently provided an overview of Offer Manager as well. To read what they had to say, click here.
For more details on Offer Manager, click here.
ShowingTime LIVE Video
Since its release last summer, ShowingTime LIVE Video has become a valuable new addition to ShowingTime's showing management services, offering a new way to keep showings going, regardless of restrictions on in-person showings or a prospective buyer's ability to be there in person. The feature gives agents and buyers the option to take part in live, one-on-one video showings using the ShowingTime mobile app (for buyers and sellers, Home by ShowingTime).
At the 2021 Executive Forum, it was revealed that ShowingTime LIVE Video will be offered at no extra charge for users of ShowingTime's showing management services.
Recent Updates to ShowingTime Showing Management
ShowingTime users don't have to wait for the launch of the next generation of ShowingTime to begin benefiting from powerful new technology. That's because we've been hard at work adding additional new features throughout the year which are now available to ShowingTime users in most markets.
As 2021 Executive Forum attendees were shown, ShowingTime users have been able to take advantage of a host of new features available at no extra cost throughout the last few months, including Showing Beacon within many markets, the introduction of the Waitlist feature, and new options to control overlapping showings, buffer times and minimum appointment length.
Looking Ahead
The first half of 2021 was a busy one for ShowingTime and we're only getting started. Make sure to bookmark the ShowingTime blog and follow us on social media for the latest updates on how we're helping real estate professionals manage efficient showings.
---
Are you an MLS or association executive, broker or real estate agent looking for tools that will help you or your members save time? Click the button below to reach out to our sales team and learn how ShowingTime products and services can help you free up your time and grow your business.