It's an experience familiar to most agents: You've helped your client
stage their home
,
promoted the listing
and
facilitated a showing
, only for the hard work to result in nothing more than an uninterested buyer who leaves negative feedback. While you may accept that this comes with the territory, it's definitely not a pleasant situation to be in for either agent or client. Fortunately, there are ways that you can make the best out of what may seem to be a bad situation.
Here are some ways to help make sharing negative feedback a positive experience.
Contextualize the feedback
As unpleasant as bad feedback may be, there's no point in keeping it hidden from your clients. After all, honest feedback is essential for making changes to either the listing price, the home itself—or both—to earn offers.
Yet while it's necessary to share buyers' observations your client receives, as an expert in your market you can take even the most negative critique and reframe it in a positive, actionable way. Think of yourself as less of a censor and more as an interpreter.
If you aren't already familiar with it, ShowingTime's Listing Activity Report can also help provide perspective by allowing agents to review all activity details for the life of each listing. By default, feedback is sent to the listing agent for review. The agent can then easily forward the feedback to the seller and also publish it in their report.* If the feedback is worded in an inappropriate way, however, the agent may opt to paraphrase the response instead of sending it along verbatim or wait to share the feedback during a meeting with the client in person to provide a face-to-face explanation.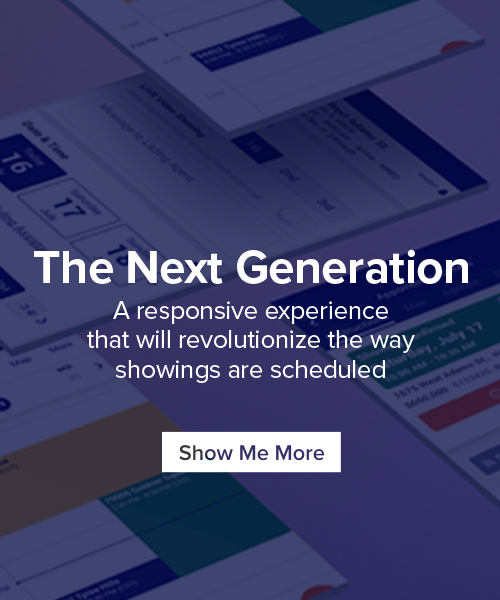 Prove the validity of the suggestions
One way to soften the blow of negative feedback is to demonstrate its accuracy – and, by virtue, how making changes to the listing reflects the changes suggested by the feedback and matches market trends. To do that, turn to relevant market statistics to make the business case for incorporating the less-than-positive feedback.
Negative feedback can understandably evoke strong emotions. The right data can ground the conversation, keeping tempers cool and all parties engaged on a plan of action to improve the prospects of getting an offer.
SEE ALSO: Enhance Your Feedback | The Importance of Showing Feedback  | Seller FAQ: How Can I Get More Feedback From Showings? | The Challenge of Getting Useful Showing Feedback
Use feedback to inform future feedback requests
Sometimes commentary is bad not because it's negative, but because it's simply unhelpful. No matter how you square it, sometimes feedback is too opaque to prove immediately valuable for a seller. Nevertheless, that feedback can still be useful for informing the development of new questions to solicit future commentary that's more helpful. Sometimes, simply tweaking how you ask your questions can mean the difference between helpful comments and frustrating, vague responses.
*Available in select markets
---
Spending too much time manually handling feedback requests? Learn how the ShowingTime Appointment Center can help you track down quality, actionable feedback so you can focus on more important tasks that help grow your business.