It's been an exciting year for ShowingTime and our clients, and we're looking forward to bringing that excitement to San Diego Nov. 12 – Nov. 15 for the 2021 REALTORS® Conference & Expo! Much like our Executive Forum, this year marks our first return to NAR's annual conference after last year's online-only event and we're eager to again connect with the industry face to face.
As we approach the end of 2021, we're setting our sights on rolling out new and enhanced features to all our services. While we've already introduced several meaningful new features, integrations, products and updates throughout the year, there's plenty more to come, including the highly anticipated release of the next generation ShowingTime user experience.
If you'll be attending this year's conference, we invite you to visit us at booth 1021, where we'll be sharing the latest details on what we've been up to and what to expect from ShowingTime very shortly. Attendees will also get the opportunity to get a front row seat to a deeper dive into ShowingTime's next generation user experience at the Town Square Theater on Sat. Nov. 13 at 11 a.m., where ShowingTime's Director of Product Mike Caputo will roll back the curtain on some of the most highly requested enhancements included with the forthcoming update.
Of course, if you can't make it to San Diego for the event, we'll continue to keep you current on our continued efforts to refine and streamline showings, agent recruitment and utilizing local market statistics here on the blog and on our social media. You can also sign up to receive the latest ShowingTime updates right in your mail box by clicking the image below and subscribing to our mailing list.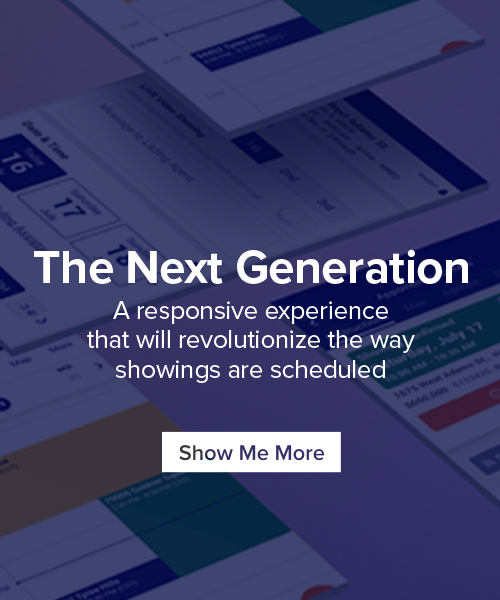 For those joining us in San Diego, we wish you a safe trip. And for everyone, stay tuned for what promises to be an exciting next few months for ShowingTime users!
---
Are you a real estate agent looking for the latest technology to help you save time? Learn how the ShowingTime Appointment Center can be used to handle every showing request, freeing up your time to focus on other tasks to grow your business.