As we say goodbye to another REALTOR® safety month, we're pleased to announce one additional way we're helping real estate professionals and their clients conduct safe showings. Joining a
growing list of top lockbox brands
that support ShowingTime integration, agents who own an igloohome lockbox can now use them for showings conducted through ShowingTime.
ShowingTime users will now see igloohome as a new access type within ShowingTime's showing management platforms in the Access Information in the Listing Worksheet. In addition, the igloohome integration will support Bluetooth® one-tap access through the ShowingTime mobile app very shortly.
ShowingTime support of igloohome goes beyond just being integrated within ShowingTime showing management software. As we recently announced, igloohome is also a member of our Premier Lock Vendor program. With the ShowingTime integration, igloohome lockbox users benefit from our Secure Access® feature, which ensures that the right buyer's agent has access to the right listing at the right time. That means lockbox access details are provided only during a scheduled showing time.
For more information on igloohome ShowingTime integration, click here.
For more information on igloohome, visit go.igloohome.co/us.
The addition of support for igloohome lockboxes joins a host of other recent additions we've recently announced that enhance our showing management services to offer additional peace of mind throughout the showing process. In case you missed it, we also recently announced the forthcoming next generation of ShowingTime showing management, which will be made available in the months to come.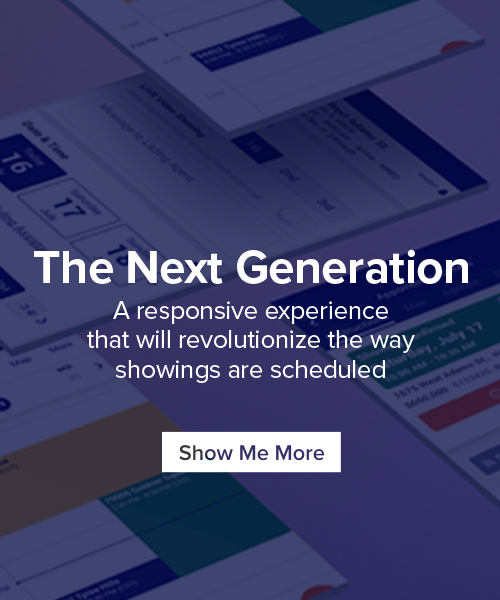 While some showing management providers may point you to one lockbox vendor over another, we believe that real estate professionals are best served when they can choose which vendor they use. We're proud to work with all of the most commonly used lockboxes.
An agent with choice is an empowered agent, and agent empowerment is our highest priority.
---
Are you a real estate agent looking for the latest technology to help you save time? Learn how the ShowingTime Appointment Center can be used to handle every showing request, freeing up your time to focus on other tasks to grow your business.