ShowingTime Blog – Agents
News, tips and insights for real estate agents looking to stay up to date on the latest residential real estate trends.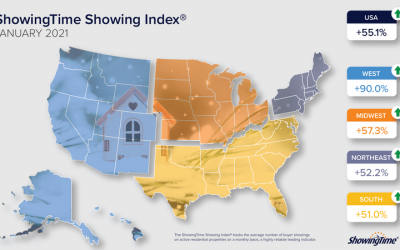 Home shoppers carried their end-of-year showing activity momentum into January, with home tours across the country up 55.1 percent year-over-year as more listings came on the market in some metro areas, according to the ShowingTime Showing Index®. "Austin, Boulder,...
read more