Did you know that ShowingTime is now part of ShowingTime+, a software suite that helps agents, brokers and MLSs streamline their businesses and deliver elevated experiences to their customers by combining existing solutions from ShowingTime and dotloop, along with introducing new solutions like Listing Media Services and the forthcoming Listing Showcase? Be sure to bookmark the ShowingTime+ homepage (showingtimeplus.com) to stay up to date on the latest offerings we provide to simplify your workflow.   
---
Having data to back up your decisions is key in any job, but particularly in real estate. Your clients want to know you are making the best, most informed decisions on their behalf, as this is one of the biggest transactions of their lives. ShowingTime products offer several reports to help you stay organized, make decisions and share information with your clients.
It can be difficult to keep track of everything going on in your business, especially during this busy, low-inventory season. Remembering which properties you showed to which buyers and when can be impossible. When a client reaches out and says they liked the blue house you showed them last Wednesday, don't panic! With ShowingTime+'s Showings I Have Requested report, you can easily see all showings you scheduled, attended or cancelled within a time frame of your choosing, as well as the details of the showing such as date, time and client name. You may also filter this report by client name. Having all the data at your fingertips makes it easier than ever to give your clients a five-star experience.
When working with your client to price their listing, the Target Market Analysis report, available to Appointment Center by ShowingTime+ and Front Desk by ShowingTime+ subscribers, will help you determine how similar homes are showing. The report uses available active inventory to give you data on market performance. If homes in the price range of $150,000 to $199,000 are getting an average of five showings a week while those in the $200,000 to $250,000 range are getting eight showings, it may make sense to price the home on the higher end. Sharing this report with your clients shows you are using data to make informed decisions which will ease their anxiety throughout the process. 
Our most widely-used report is the Listing Activity Report. Each of your listings has their own report that tells you all the activities that took place or will be taking place. You can quickly download, email or schedule the report to send to you automatically. You can also offer a view of a homeowner's version of the report to clients through Home by ShowingTime* or email it to them to keep them in loop throughout the selling process.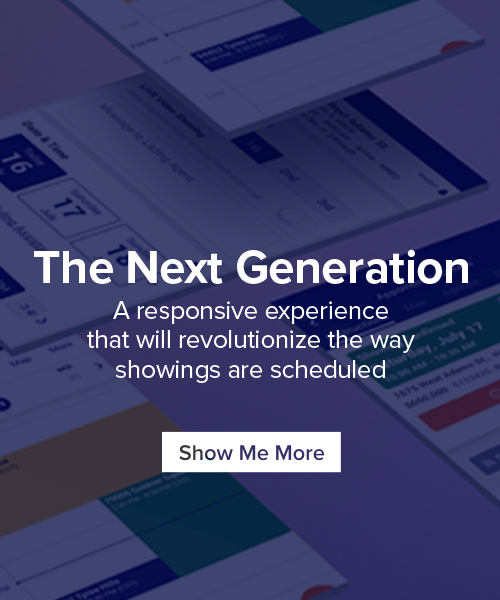 The Activity on Comparables report, available to Appointment Center and Front Desk subscribers, provides a breakdown of all agents that have scheduled an appointment on or inquired about any listing in your office, making it a great source for new leads! You can see which agents in your office have buyers looking for a home that matches your listings' price range. Then, reach out to that agent to let them know they may want to show your listing. 
Lastly, our premium report, the Pricing Benchmark Report which is available for an additional cost in most markets, highlights how your listing compares to the competition. It has an adjustable filter for comparable properties that lets you determine the market segment you want to study. This four-page report allows you to see your listing's relative pricing, showing activity, DOM and more against competing listings. It's a valuable tool for keeping sellers apprised of their market position during the life of their listing. 
These are just a few of the reports offered by ShowingTime+. With an office account, there are several additional reports brokers can use to track all agent and office listings and activity. To find out more about these other reports, visit the support site that corresponds to your ShowingTime service at the links below. 
*Not available with ShowingTime CORE 
---
Technology can never replace the value an agent provides, but it can streamline processes to make client service even stronger. To learn how you can incorporate technology within your business to enhance business, click the button below to reach out to our Sales Team.