Did you know that ShowingTime is now part of ShowingTime+, a software suite that helps agents, brokers and MLSs streamline their businesses and deliver elevated experiences to their customers by combining existing solutions from ShowingTime and dotloop, along with introducing new solutions like Listing Media Services and the forthcoming Listing Showcase? Be sure to bookmark the ShowingTime+ homepage (showingtimeplus.com) to stay up to date on the latest offerings we provide to simplify your workflow.   
---
A quality testimonial is a real estate professional's best friend. After all, what better way is there to highlight the excellent service you can provide for a prospective client than to have an existing client sing your praises? We know from experience that there's no greater testament to the value you can provide than when it comes from a credible, meaningful client testimonial.
Earning a testimonial worth sharing in your marketing material doesn't have to be difficult. Here are five ways we've seen real estate professionals earn great testimonials without a great deal of extra effort.
1. Send a client satisfaction survey or follow-up email
The most successful real estate agents have mastered the art of follow up, and for good reason. Top agents know that just because a client closed on a deal doesn't mean it's the end of their professional relationship. Continuing to follow up not only offers an excellent opportunity to gain valuable feedback, but it also presents the perfect chance to receive a winning testimonial.
Services like SurveyMonkey or Wufoo offer a way to easily build and share client feedback surveys. Among your questions, you can include a prompt specifically requesting an overview of how respondents would rate your level of service.
2. Offer a closing gift
It's common to offer a closing gift to clients as a show of appreciation. This modest gesture can go a long way in strengthening an agent-client relationship and make it long lasting. Not only can a well-timed gift encourage clients to keep you top of mind for future real estate transactions down the road, but it can also be a great opportunity to request a testimonial.
No matter which gift you give, a recipient's appreciation of it can make a personalized request for a testimonial especially persuasive.
3. Personalize your requests
No matter how you make your testimonial request, it's important that you take the time to do so in a way that's tailored to each specific client. A generic request for a review can come off as cold and impersonal, leaving both a bad impression and likely discouraging most responses. Even when such an appeal does earn testimonials, it's likely that they'll be as staid and uninteresting as the request itself.
Instead of using canned messaging to ask for a client testimonial, frame your request as you would any of your other communications with clients: by treating each as an individual, whose needs and preferences are unique. A custom email requesting a testimonial, for example, should take all of 10 minutes of your time and that time commitment is likely to pay dividends with a meaningful testimonial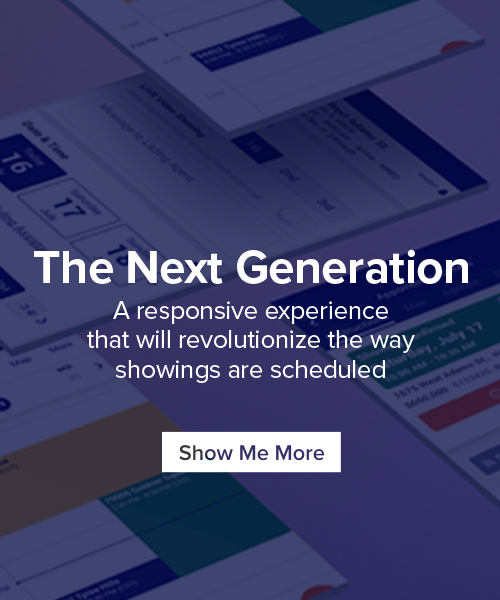 4. Be specific about how you'll be using the testimonials
Once they're comfortable requesting testimonials, most agents generally don't find it difficult to earn them. But receiving a testimonial is only a small part of the process. What often gives agents the most trouble is receiving quality testimonials.
While this may sound like an obvious step in the process, far too many agents request a testimonial without providing any details on its purpose. One way we've seen agents cut the proverbial wheat from the chaff is to be upfront and specific about how and where any testimonial clients offer may be used. Providing this level of transparency is not only courteous, but it can also itself be a powerful motivation for a client to offer a testimonial that's above and beyond the kind of rote, brief responses you might otherwise receive.
MORE LEAD GENERATION RESOURCES:  Enhancing Your Marketing Strategy with ShowingTime | 5 Steps for Turning Thought Leadership into Lead Generation with Public Relations | 6 Proven Ways to Generate Leads with Social Media
5. Frame your requests for testimonials around the sort of qualities you'd like to highlight
A specific testimonial is an effective testimonial. Unfortunately, testimonials can be spartan, lacking any specificity on why a given agent stands above the rest. While it's unreasonable to expect a client to pour their hearts out in appreciation for you in a review, it's still important to strive for receiving testimonials that speak to the personal qualities that you'd like to highlight to prospective clients.
For reasons that should be obvious, it's important to never guide a client to give you a favorable testimonial; not only is such a request unethical, but most readers are also likely to see through a 'coached' review. That said, it's completely acceptable to provide a testimonial prompt that does get to the heart of topics you'd like a client to touch upon.
For example, if one of your points of pride is your aptitude for serving clients from out of state, you can frame your testimonial request around that very topic. Just as it's important for listing agents to tailor showing feedback questions to each specific listing and its qualities that the client is most interested in, so too should you tailor testimonial requests to the aspects of your business you're most proud to promote.
In real estate, a great testimonial can be worth its weight in gold. With a few tweaks to your existing process, you can enhance the testimonials you receive to increase your likelihood of attracting new leads and persuading them to choose you to meet their buying or selling needs.
---
Don't get caught off guard by changing seasonal demand. Take advantage of ShowingTime upgrades like ShowingTime Appointment Center Plus and ShowingTime Live Connect to free up your time today to build your business so it can thrive tomorrow. Click the button below to speak with a member of the ShowingTime sales team to talk about your business needs.