A Simpler Solution for Buyer's Agents
24/7 Coverage
Appointment specialists are available around the clock to handle your scheduling needs
Eliminate Phone Tag
No more back-and-forth with listing agents; make one call to schedule multiple showings
One Call
Gone are the days of juggling multiple calls; make one call to schedule multiple showings
Personal Assistant
Appointment specialists act as your personal assistant – for a fraction of the cost
Simple Scheduling
Provide the address or listing ID and times you'd like to show; our team handles the rest
Save Time
Focus on growing your business brand instead of acting as a phone operator
"Showings for properties are done in a much more efficient and timely manner."
Let Us Be Your Personal Assistant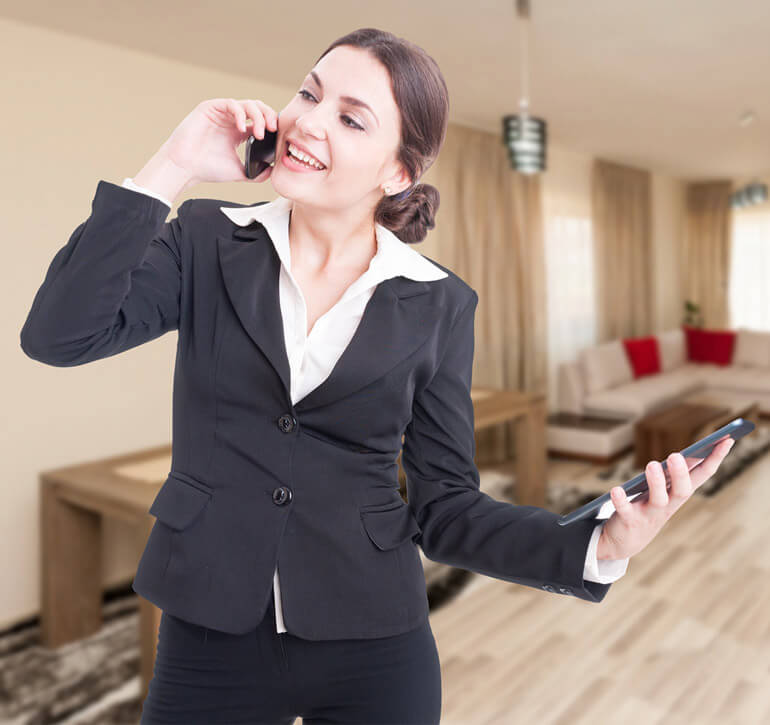 Benefits for Agents
Buyer's agents love ShowingTime Appointment Center Plus because it simplifies the showing request process and frees up time to focus more on revenue-generating tasks.
Make One Call
Simply tell our appointment specialists which listings you want to see and when; they'll handle the rest.
Automatic Notifications
Once your showing requests are confirmed, our specialists will notify you and share the showing instructions.
Eliminate Phone Tag
Our specialists act as your personal assistant, efficiently handling calls on your behalf.
Benefits for Brokers
Real estate brokers who subscribe to ShowingTime Appointment Center Plus provide their buyer's agents the tools to grow their business and better serve clients.
Higher Productivity
Buyer's agents no longer have to waste time scheduling showing appointments and waiting on confirmations.
Easy Scheduling
ShowingTime Appointment Center Plus specialists can schedule showings on any listing within your MLS.
Recruiting Tool
Offer top agents an all-in-one tech tool that handles scheduling so they can spend more time prospecting.
Sign Up for ShowingTime Appointment Center Plus Today!