Impact of COVID-19 on Real Estate Showings
The chart below tracks the year-over-year impact of COVID-19 on real estate showings across North America, and in individual states and provinces.
(click on a state or province to see the impact in your area)
Data Available
Data Not Yet Available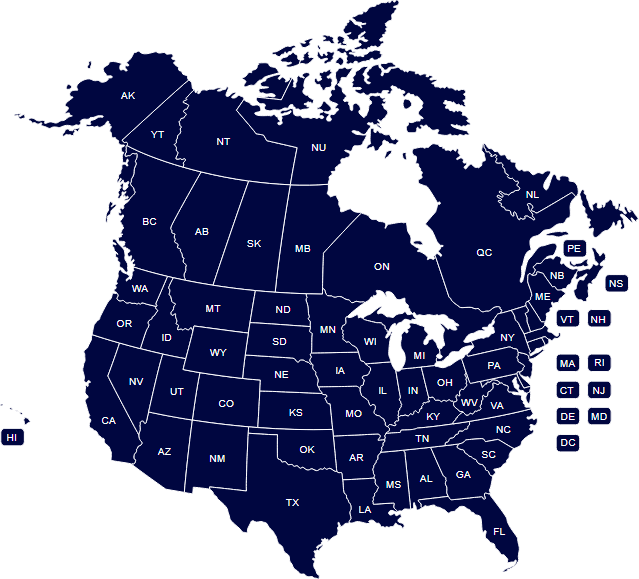 The data points represent a rolling weekly average in ShowingTime's 100 top markets, with each market recording tens of thousands of appointments in 2019, 2020, and 2021.
ShowingTime is the leading market stats and showing management technology provider to the residential real estate industry.
Additional COVID-19 Resources
Due to overwhelming agent demand and a desire for the safest possible showings for all concerned, ShowingTime has updated all current listings and the default for new listings to be "No Overlapping Showings". This setting means that by default, two showing agents...