ShowingTime Blog – Statistics and Data
News, tips and insights for real estate agents looking to stay up to date on the latest residential real estate trends.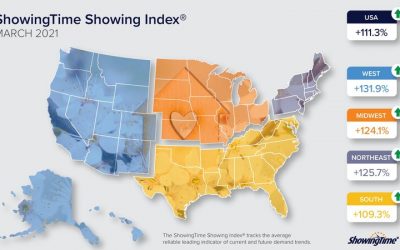 April 21, 2021 - Buyers continued their frenzied pace in March despite limited inventory, with 129 markets recording double-digit showings per listing compared to the previous high of 82 markets in February, according to data from the ShowingTime Showing Index. For...
read more